Provençal style fittings and furniture
Falegnameria Dario Biagioni - Florence
Impressions of Provence
Of all my journeys, my 2008 trip to Provence for me was unforgettable.
My wife and I decided to take the children to France, and after consulting all sorts of information about the various French regions, we chose a Provençal country house in the Vaucluse area.
The whole family was inundated with new emotions: the discovery of the ochres of Roussillon in workshops for the children, the forty fountains of Pernes-les-Fontaines, the hilltop villages of Lacoste and Bonnieux, the after-dinner walks with stops for a crêpe.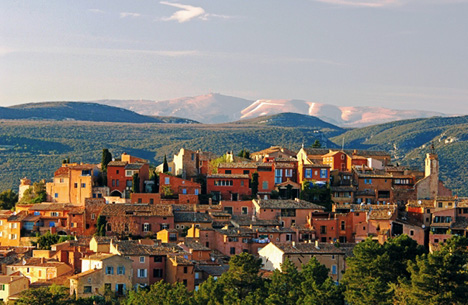 And more... dipping our feet up to the knees in the green water of the Sorgue at Fontaine-de-Vaucluse, getting an idea of what inspired the great poets, the greatest of whom was our own Petrarch.
To discover these towns steeped in history where the centuries-old plane trees are witness to the integrity and skill of the people who once had the thoughtfulness to plant them in such a way as to provide shade in the hottest hours of the day: today this helps us to understand that looking after our belongings and our surroundings is not just our task, but to be shared with all those who will one day sit on the little wall around the pond in Cucuron, immersed in the precious joy of living in the moment.
I enjoyed visiting the junk-shops in Isle-sur-la-Sorgue, full of rare things: old books, porcelain, furniture...
and exploring Sénanque abbey, nestled among the lavender in its little valley, and meeting the monks who still grow it, learning about the mystery of their contemplative life.
When I think back to Provence I can still smell the perfumes and see the colours of the fruit market at Cavaillon, where we stopped to sample a slice of melon sweet as honey. They say that it was the Popes of Avignon who discovered this fruit and decided to grow it in the countryside around here.
Travelling the small country roads among the vineyards, it's time to try a glass of wine, and we take advice from the owner of the restaurant in the square at Gordes, one of France's most beautiful villages.
When the sun sets on the horizon, the stones of the buildings glow orange, and in that atmospheric light, as the people go home, leaving the narrow alleys and picturesque streets, there is creativity to be found wherever the eye falls.
This for me is Provence. The starting point which has inspired me and enabled me to interpret this style, which I love to express in my works.